Aafiyah Healing Practitioner's Journey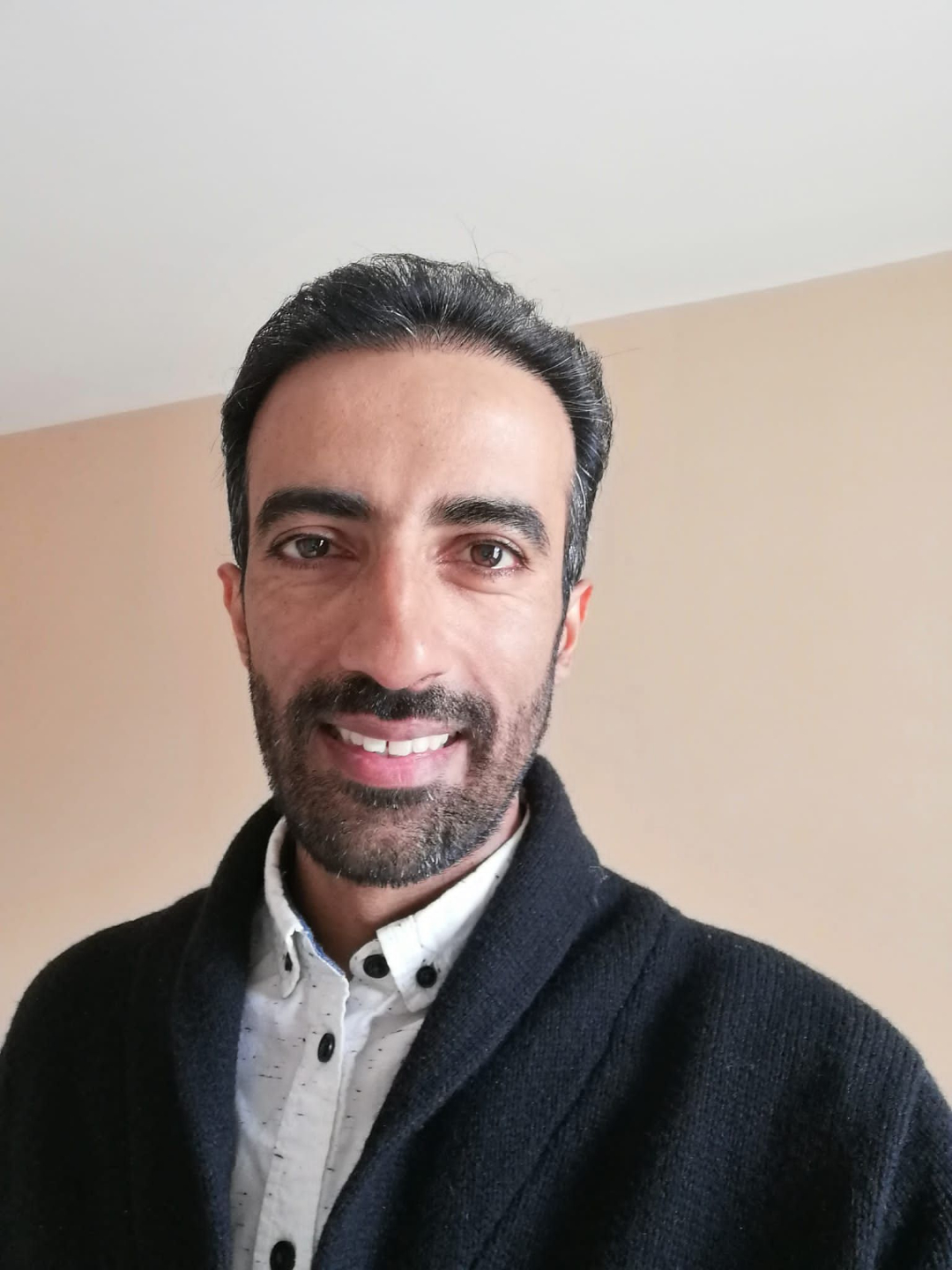 My Journey to Aafiyah Healing began in 2018, four years prior to which I had gone through an unamicable divorce, self-represented in the family courts, suffered sciatica and spiralled into an emotional low, left feeling like a mango that had its juice sucked right out. I decided it was time to heal from within, to let go of that which didn't serve me and rebuild my physical, emotional, and ultimately spiritual self. 
I turned to natural healing, I tried massage, acupuncture, cupping, yoga, sound baths, gong baths, and then came upon Aafiyah Healing.  I didn't seek out brother Zuhair initially, even though I knew what he does and more significantly he was friend of mine from age 17.
With my emotional pain still ever present, I casted my judgements aside and thought I'd find out more about Aafiyah Healing. I accompanied Brother Zuhair on a trip to the Sufi Soul Festival in Germany, where he was to present on Aafiyah Healing. It was there that I saw the value and effectiveness of the modality as I witnessed him work on clients with issues ranging from physical pain, grief, anger, hurt and trauma. The process and techniques used were simple and yet highly effective.
The Aafiyah Healing course made complete sense to be from a spiritual perspective, as it did from a material one. At the end of day one of the course, I was struck how my body felt so relaxed and tension free, it was exactly the space I wanted to be, a place where I can allow for my healing. On the emotional side, I learnt techniques that enabled me to move forward from past trauma and deal with issues as they arise, for instance the breakup of my engagement and my father going through cancer.  As a result, I feel emotionally, physically, mentally, and spiritually healthier, equipped with some valuable tools to deal with the challenges of life and able to bring myself back into balance. 
As an Aafiyah Healing Practitioner, I now intend to facilitate your journey to wellbeing and balance, by providing you with the knowhow to make peace with yourself and the past.  Through working with clients, I have come to understand the following:
The breath is ever so important in bringing the body back into balance and releasing negative emotions and stress. Breath combined with a loving intention does wonders.
Emotional healing is simple, the tools and means are also simple. We complicate it by getting in our own way with our stories and limiting self-beliefs.
You must want to heal. You will let go when you are ready and willing to do so. I am there to support you through your unique journey.
Healing is a lifelong process. We must regularly tend to the garden for it to flourish.
Self-forgiveness is such a massive part of healing. We all deserve our own forgiveness, love, affection, and nurturing.
We can choose how we feel about the past, ourselves, and the future. We can't change what happened, but we can change how we feel about the past and the self-belief we hold – I feel this is so important for clients to experience.
Our thoughts, emotions and self-beliefs manifest in our body and lives. We become what we tell ourselves.
The following testimonial sums up how effectively Aafiyah healing worked on a physical ailment for this client of mine:
"I was suffering from a bad case of sciatica which I could not find relief from. This continued for several weeks to 3 months. After one session with Sikander I found relief almost immediately and by the following day I had no sciatica issues. The relief lasted almost 3 years with virtually no issues. I would revert to Sikander for further treatment in the future if required."
Mahmood 
Equally for emotionally rooted issues, the therapy works very well, as born testimony by the following client:
"I have found the sessions to be life changing, never realising, beyond a cognitive level, the power and capacity we have within us to change how we feel and what's occurring with our bodies. One session in which I was working on a traumatic incident was incredible. I felt the release and no longer have the same emotions connected to this event."
Claire 
I have helped with emotional abuse, addictions, phobias, fears, depression, anxiety, grief, OCD, IBS, and physical pain.  Sessions are structured to meet your individual needs. 
Contact me for a free 20-minute consultation. I am based in Birmingham UK, and sessions are available in person and on video call.  
Email: [email protected]
Contact number: 0757 259 7474 
Start your journey to Aafiyah
Register your interest in becoming an Aafiyah Healing Practitioner
REGISTER HERE